Explore Outdoors
Known for nature, the area is home to the Susquehanna River, state parks for hiking, hunting, beaches and lake access and miles of hiking trails.
Sporting Life
Whether cheering on a college team, taking a swing at golf or skiing, riding ATVs, snowboarding and sledding all winter, there are plenty of ways to stay in the game.
Eat, Drink and Be Merry
Sample area wineries and breweries on the River Rat Brew Tour, Susquehanna Heartland Wine Trail or the Central PA Tasting Trail. Enjoy the fresh fare from area farmers markets, farm tours and roadside stands, and support local shopping and dining in charming historic downtown settings.
Turn of Events
Unique festivals, fairs and rodeos happen throughout the year. From the Bloomsburg Fair, Pennsylvania's largest, to the Central PA Festival of the Arts, there's always something to celebrate.
John Prendergast's Central PA Story
John Prendergast has deep roots in Central PA. "Where I sit in my office today at First Quality, I'm the seventh generation to work in this area." Moving often during his military and business career, he jumped at the opportunity to return home. "I love spending time outdoors. You can literally get away from it all and go hike, bike, run, fish and kayak," he says of the region's abundant natural areas.
"Within a 45-minute drive of where I live, I could go on a different hike every day of the year. At the same time," he continues, "I've had the benefit of taking my children to the National Zoo in D.C., then walking the Mall to see the monuments, and still be home in the evening. We have access to major metropolitan areas but can live life with small-town convenience," Prendergast says.
Jeff Bean's Central PA Story
Jeff Bean moved from the West Coast to accept a position with Geisinger in Central PA. "It took me a long time to unlearn checking Google maps every time I was going somewhere," he says of the traffic-free commutes. "I learned to surf in the Pacific Ocean," says the San Diego native. "But you have a different kind of open space here. I would look out the window as the sun was coming up, and it made me feel the same way as looking at the ocean," he recalls of his move to an area farmhouse.
Now living in the heart of Lewisburg, Bean loves that he can walk with his dog Zinc just about anywhere and be greeted with a smile and a dog treat. "Anybody I've met will go out of their way to help you." He even enjoys the four seasons. "There's no such thing as bad weather – there's only bad equipment," he says like a true Pennsylvanian. "It's been such a great experience for me, and one I never really expected," Bean adds. "I came for the work and stayed for the community."
The Central Pennsylvania region being part of the Mid-Atlantic and Northeast states of America consists of mountains, high plains, rivers, river valleys, and many other natural features so climate may vary slightly depending on the area and altitude. The region has four main seasons; spring, summer, fall and winter that provide a beautiful display as the seasons change and allow for many various seasonal events and activities. On average for the year the region has 183 sunny days, gets 43″ of rain and 30″ of snow. July is the warmest month, with an average high-temperature of 82.2°F (27.9°C) and an average low-temperature of 60.6°F (15.9°C) and January is the coolest month with an average high-temperature of 32°F (0°C) and an average low-temperature of 20.1°F (-6.6°C). For more climate details visit The Climate Explorer
Central Pennsylvania has an average 20% lower overall cost of living over major northeast cities with median home costs around $174,000. The cost of living and doing business in the Central Pennsylvania region is affordable, yet still provides the quality of life that you deserve. Business and investors save on their bottom line by operating in the region, while taking advantage of the superior market access opportunities in Pennsylvania. For more cost of living comparisons visit Best Places.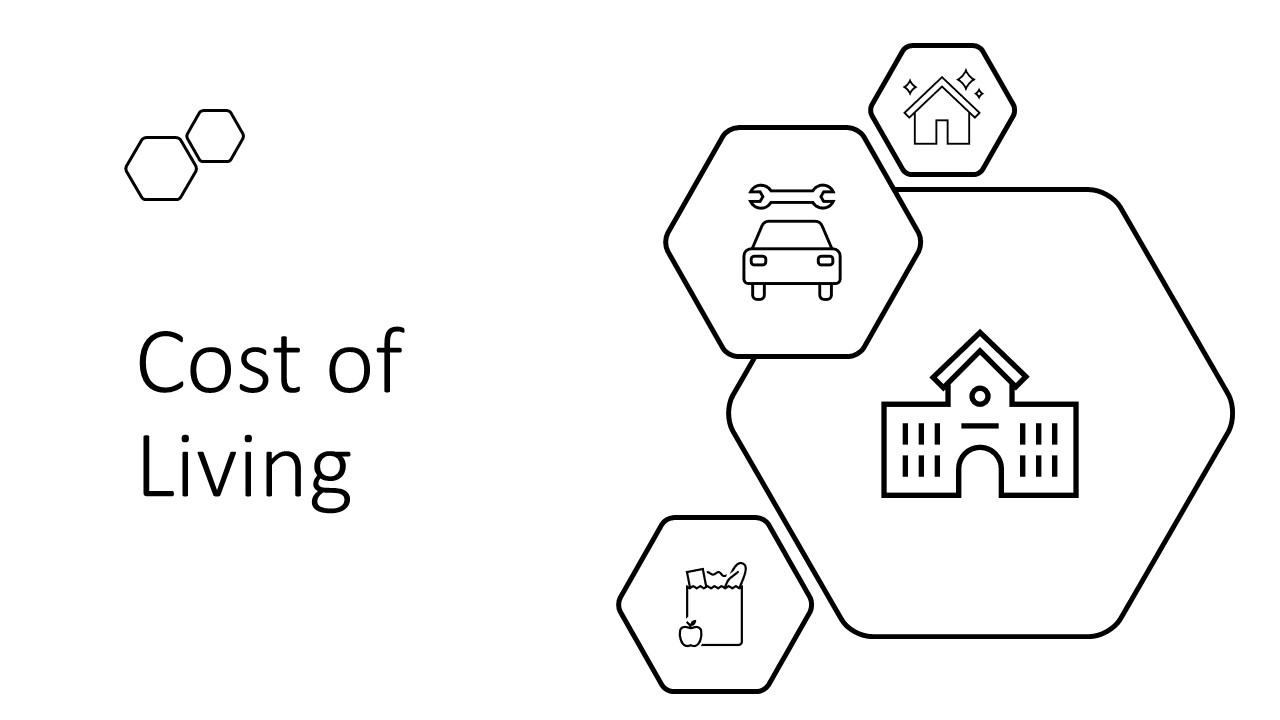 The Pennsylvania Department of Revenue (DOR) is responsible for collecting all Pennsylvania taxes, including all corporate taxes and taxes on inheritance, personal income, sales and use, realty transfer, motor fuel, and all other state taxes. Pennsylvania maintains a tradition of fiscal responsibility, details can be reviewed on the transparency portal Fiscal Health Scorecard. 
Pennsylvania State Tax Quick Facts
State Income tax: 3.07% flat rate
Local Income tax: 0% – 3.79%
Sales tax: 6%
Property tax: 1.36% average effective rate
Gas tax: .61 cents per gallon
Corporate Net Income tax: 8.99% with plan to reduce to 4.99% by 2031
Find Your Home
Live richly for less.
Central Pennsylvania offers a variety of available and affordable housing – from college towns and historic homes near the town square to mountainside communities and rural country property. With the average median home cost in Central PA being 68% less than major northeast cities, your options are endless.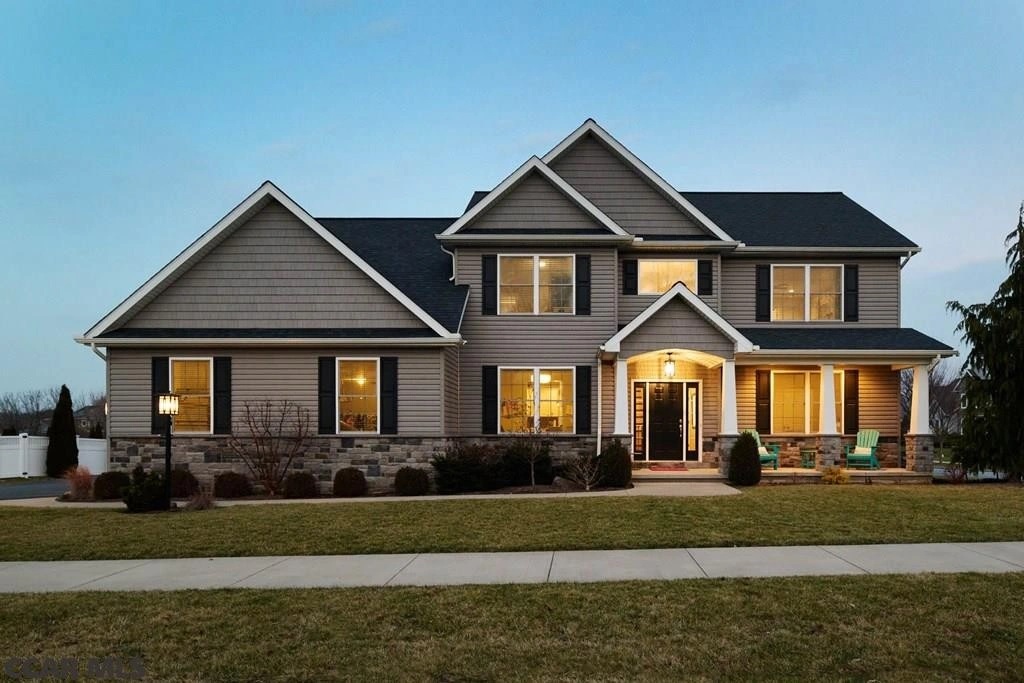 Central Pennsylvania has exceptional high-quality health care institutions providing the care families need to live long and healthy lives. The region is home to many award winning institutions including Geisinger Medical Center that made Newsweek's list of World's Best Smart Hospitals for 2023 for their commitment to innovation and advancement in healthcare. Central PA is home to many of the top healthiest counties in the state!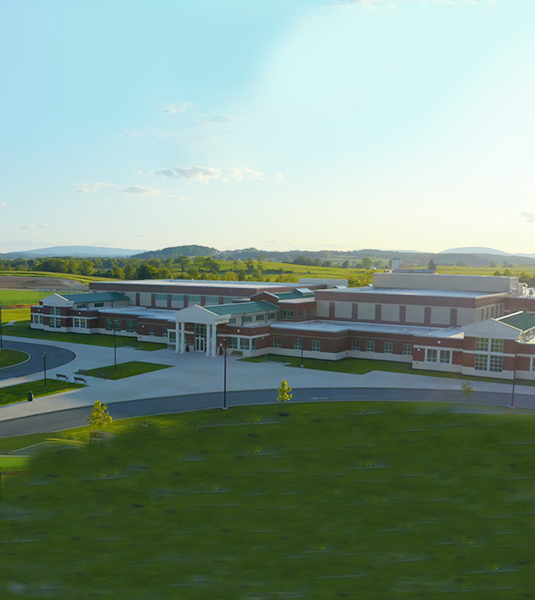 Education in Central PA
Top ranked educational institutions!
There are numerous early learning, secondary, and higher institutions of learning in the Commonwealth of Pennsylvania, which is home to 500 public school districts, thousands of private schools, many publicly funded colleges and universities, and over 100 private institutions of higher education. Pennsylvania's public schools are operated and funded under the authority of the General Assembly and local school boards, whose members are locally elected. There are many types of public schools, including elementary, intermediate, middle school, junior high, high, junior-senior high, vocational-technical, and charter schools.