Top Five Reasons Plastics Companies Choose Central Pennsylvania!
Read more by clicking on the closed headings below
1. Best At Making and Moving PRODUCT
Central PA is in a prime northeast location to access major US and Canadian markets with an uncongested logistics network of highways, railways, and airports to move product efficiently. Available are existing industrial buildings and ready to build land sites with strong infrastructure, competitively priced with attractive financial and tax incentives. Long term, low cost, reliable energy resources abound. Billions of dollars in infrastructure investments are taking place to provide smart capacity in all areas of infrastructure.
Central Pennsylvania has a locally managed short line railroad company can supply value added services to the plastics industry such as loaded car storage (SIT or "Storage in transit") and customized switching services to all local receivers of resins. Rail partners can can provide valuable assistance in the design and siting plastics plants along rail lines.
Pennsylvania's Marcellus & Utica Shale play provides plastics manufacturers with assurance that they will enjoy unique cost advantages for decades. Pennsylvania is the second largest U.S. producer of natural gas. 
2. World Class Innovation and Technology Resources
Central PA is proudly home to over 8 colleges and universities that have over 75,000 students enrolled and several premier technical institutions including the Pennsylvania College of Technology Plastics Innovation & Resource Center providing an incredible talent pool, globally recognized training, research and development. A vast network exists in Central PA of educational institutions, research and technology organizations providing dedicated resources to advance industry.
 "Our proximity to Pennsylvania College of Technology is a strategic advantage for SEKISUI SPI. The Plastics Innovation and Resource Center is important for our workforce development plans, product innovation process, and as a reliable resource for our future leadership." Ronn Cort, President & COO of SEKISUI SPI (KYDEX and ALLEN brands)
 "Penn State has created one of the most industry-friendly intellectual property (IP) policies in the country by removing as many impediments as possible to enable a free exchange of ideas."
3. People
Central PA is widely recognized by employers as a prime location for a dedicated, hardworking talent that has ingenuity and pride. There are over 25,000 businesses employing over 290,000 people with strong community support for manufacturing and growth of economic opportunities.
4. In Good Company - Central Pennsylvania Success Stories
Central PA is proudly home to small and large companies in the plastics industry that are quality employers, community neighbors and growing. Incredible companies like SEKISUI SPI…
"SEKISUI Polymer Innovations is committed to continued investments in central Pennsylvania because of access to an incredible natural resource – the talented, creative, and engaged people of central Pennsylvania. Our business model depends on advanced manufacturing skills. The combination of state support and local commitment to workforce development makes this the ideal location to manufacture next generation materials for growing global markets like aviation, mass transit, medical devices, robotics, and autonomous vehicles." —Ronn Cort, President and COO, Sekisui SPI
 "Ultra Poly with locations in Bloomsburg and Berwick, Central Pennsylvania are one of the largest and most efficient plastic recyclers in North America with annual production capacity of over 170 million pounds."
Central Pennsylvania is proudly home to a diverse plastics industry.
5. Quality of Life & Investment in the Future
Central PA provides the families that call this region home high quality education options, affordable living options and an outstanding quality of life. Central PA is experiences BILLIONS of dollars in public and private investment for smart growth; investment in infrastructure like highways, bridges, railway, water, sewer, electric, natural gas, pipelines; community resources like K-12 schools, hospitals, recreational opportunities and much more!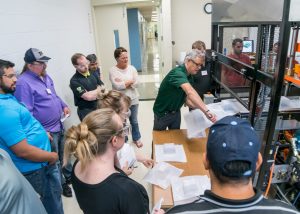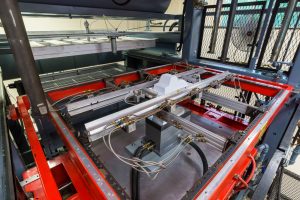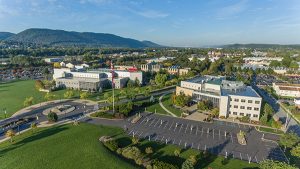 Plastics Innovation & Resource Center
One of only 6 ABET accredited plastics degree programs in an existing shale play! Pennsylvania College of Technology provides a pipeline of well prepared new graduates from their plastics programs which means they take less time and money to onboard and quickly contribute to the bottom line. The Plastics Innovation & Resource Center (PIRC) offers customized training across all areas of operations so that employers get a highly trained workforce, improved efficiencies, better quality, and a reduction of scrap and employee turnover. PIRC augments a company's R&D capabilities for material, products and process improvement projects thereby reducing costs by not disrupting ongoing production.