Regionally Focused. Locally Connected.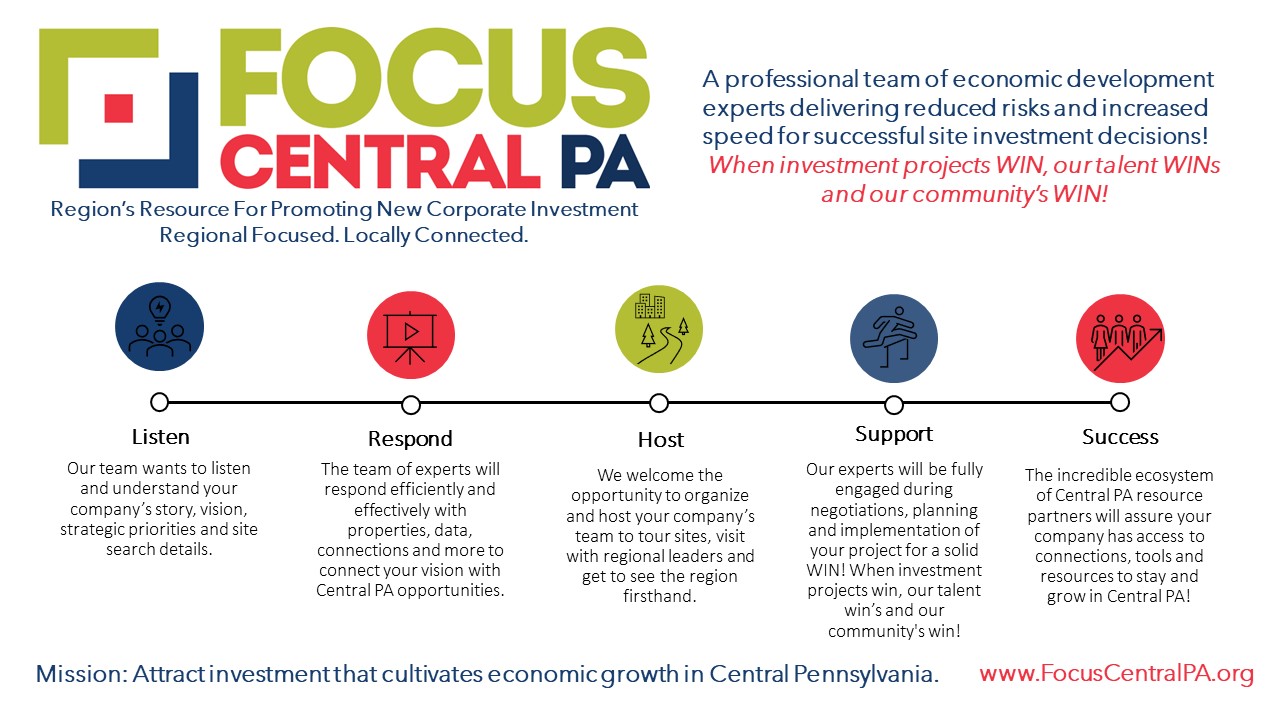 Our Organization's Strategy, Mission & Vision
Strategy
Regionally Focused. Locally Connected.
Focus Central PA's strategy is to have an objective, competitive and sustainable organization that combines pro-active strategy with supportive, flexible governance and continuously innovates based on investment needs to accomplish the mission to attract investment that cultivates economic growth.
Smart, sustainable economic heath is driven by capital investment being put to risk. The task of economic development is to create conditions in which investors want to risk their capital. The role of marketing to attract these investments is to effectively connect our competitive advantages and opportunities to smart WIN investment projects that provide WINs for our talent and WINs for our Central Pennsylvania communities.
Mission
Attract investment that cultivates economic growth in Central Pennsylvania.
Vision
To provide a regional platform to effectively grow and leverage cash and in-kind support to attract new investment; become internationally recognized for innovative business attraction efforts; generate quality leads that support partner's economic development strategies; reduce risks and increase speed of high value investment projects that cultivate economic growth.
What it Takes to WIN at Site Selection in Central PA